This nest is in a 100-foot tall Douglas fir, near Lake Washington in the northwest corner of Washington state (not really all that far from Seattle). 2008 was there first year on camera and they hatched two eggs; one eaglet fledged successfully, but the other died of unknown causes when it was about 8-1/2 weeks old.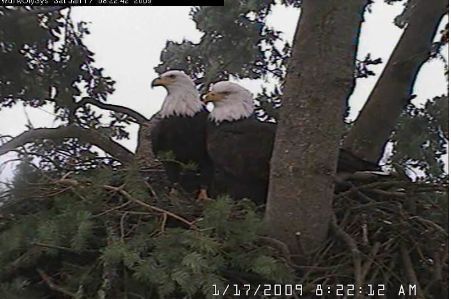 soph9's photo - January 17, 2009
Based on other nests in the area, look for eggs in mid-March, chicks in late April, and fledging in mid to late July.
All images are the property of the cam from which they were taken and/or the person credited.
Thank you for letting me use the images for this compilation.